What is PVC hose?
Views:1 Author:Site Editor Publish Time: 2019-06-14 Origin:Site
Poly-vinyl Chloride (PVC) is possibly the most versatile product from the chemical industry. It's used extensively in construction from siding, to wire insulation, to window frames to pipe. With the addition of a plasticizer, the compound becomes quite flexible and an excellent material for clear tubing.
This hose adapt two-yarn braiding patented technology, the pressure rate improved 100% at the same thickness, compare to the standard PVC braiding hose, it could reduce at least 30% thickness to reach the same pressure.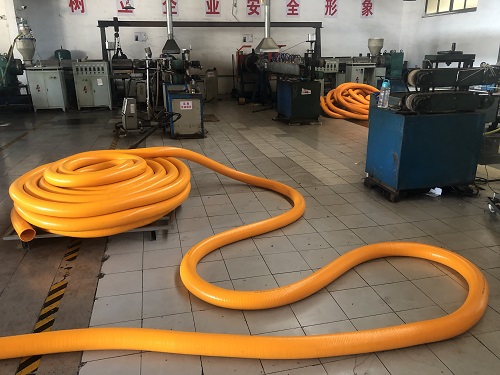 Luhong carries a vast selection of PVC hose and PVC tubing that provide excellent resistance against abrasion, wear, corrosion and chemical. Polyvinyl chloride is known as PVC which is a thermoplastic polymer which has replaced rubber in many applications. PVC contains less petroleum than most polymers and is lighter and less expensive than rubber due to the hose being made from PVC material.
Applications
1.Abrasion resistance 2. Air ducting 3. Liquid transfer 4.Food/Beverage processing 5.Low temperatures
The special construction of PVC hose features steel wired or braided reinforcement, which offer great stability for general industrial and mechanical applications while including insulation and protection with the coverings and sleeving.